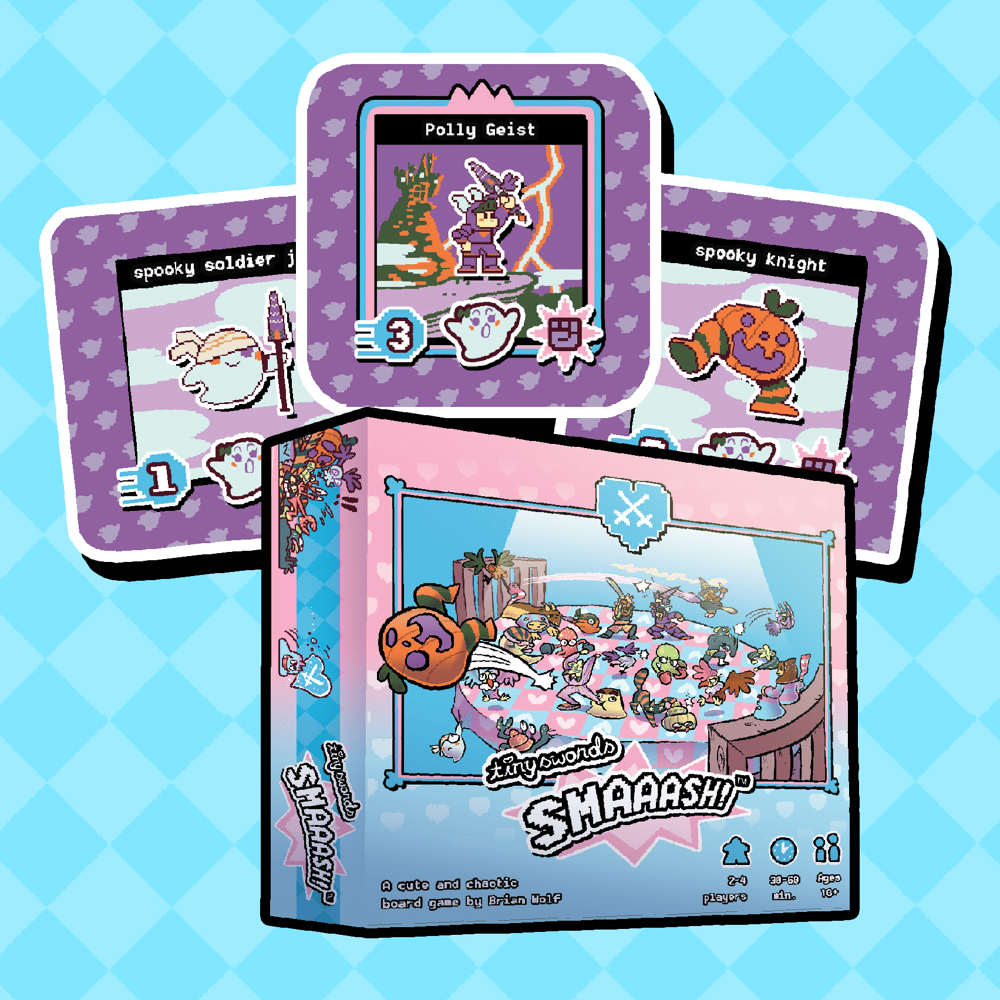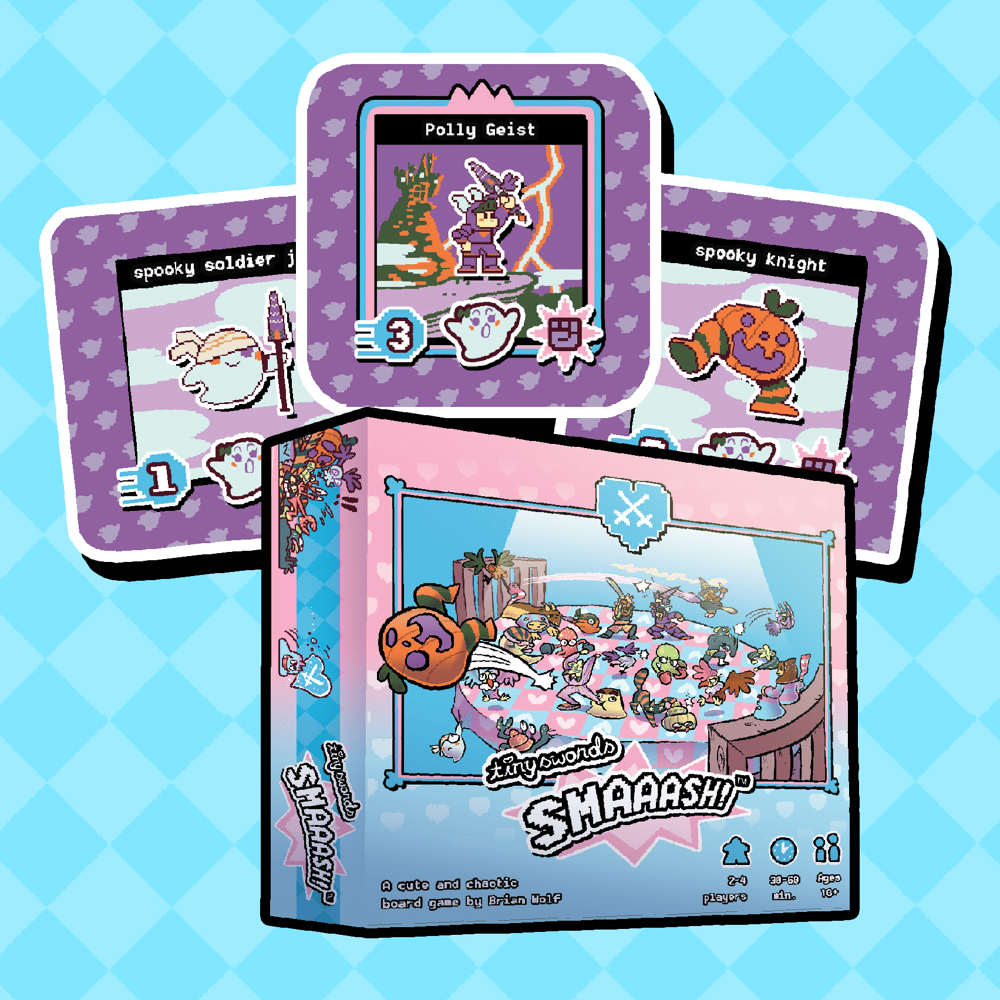 Tiny Swords SMAAASH!
$25.00
A madcap Smash Bros style boardgame for 2-4 friends! Lead your monsters into battle and kick your friends off the table!
Click here to read the in-progress 2nd edition manual: https://breewolfstuff.itch.io/tiny-swords-smaaash-2-point-0
Tiny Swords SMAAASH! is a madcap turn-based brawler where you can flip, slide, and SMAAASH on an ever-shifting battlefield! Choose from Spooky, Sweet, Mermaid, or Moon and lead your team of monsters into a battle of brains and brawn! The more times you SMAAASH your foes the farther they fly, pushing everyone in their way. Kick 'em off the board and be the last one standing! Captain Powers like Polly Geist's Jumpscare and Moby Turf's Tidal Wave give experienced players new ways to fight!
Add the Tiny Swords Tablecloth to your purchase and you can turn your entire table into a tiny battlefield!
NOTE: This is a standalone board game and does NOT require a copy of Tiny Swords.